In-Person Service Guidelines & Health Screening Questionnaire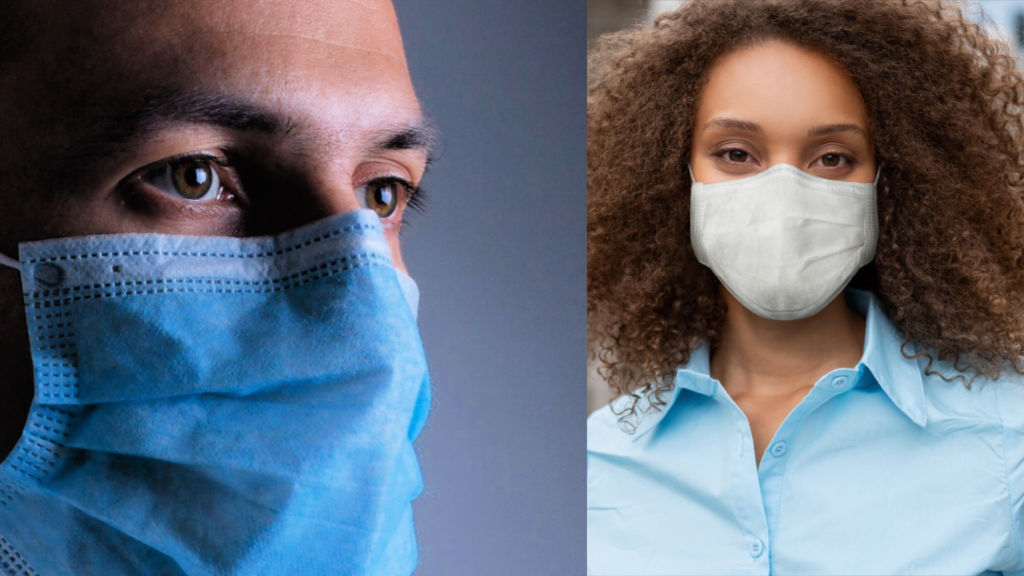 Jan 14, 2021

| by

Mike Prah

The spread of COVID-19 is prevalent; therefore, we ask that everyone joining our in-person service follow these guidelines accordingly, and complete and submit the Health Screening Questionnaire below without exception. The health and safety of everyone continue to be our top priority.
Stay at home and worship with us online if you feel sick.
Bring a face covering or mask and wear it at all times for the duration of your stay.
Everyone entering our Church premises will undergo temperature check, hand sanitization, and answering several health-related questions (see below), before proceeding to our sanctuary.
Anyone with a 100°F /32°C temperature or higher, or showing symptoms of sickness, or answering YES to any of the Health Screening Questions below will be asked to worship with us online, for the safety of our members, and guests.
Practice physical distancing and no-touch-greeting such as waving or elbow-bumping fellow members and guests. Avoid handshaking, hugging and sharing objects. (See alternatives to handshakes, hugs & high-five poster below).
No outside food or drinks will be allowed within our Church premise.
Thank you for your cooperation in helping all of us stay safe and healthy.
FREQUENTLY ASKED QUESTIONS
What are the seating arrangements?
You will NOT need to reserve your seat. Seating in our sanctuary will be provided on a first-come, first-serve basis. If we ran into capacity issues in our sanctuary, you would be asked to worship in our Kids room and other spaces in our Church facility equipped with TV and speakers, where you can watch and participate in our service. Physically distanced seating will be practiced, and you will be asked to sit in an appropriate seat to allow for social distancing. Family members from the same household may chose to sit together. All others, including family members living in separate households must sit in physically distant seats.
Can I bring my kids or grand-kids to Church?
Yes, you can bring your kids or grand-kids if they are not sick into the main sanctuary to sit with you. We encourage you to bring a smartphone or tablet with headphones (earbuds) so your children can watch our Elementary, Middle, or Preschool worship and teaching experiences during the service. Your kids can sit next to you in our sanctuary. Should you forget to bring a mask or a earbuds for your kid(s), we will have a complimentary youth mask or new earphones (earbuds) for your son or daughter. Our kids will resume Children's Church in their rooms sometime later when the threat of COVID-19 is under control in our State.
What sanitization and disinfecting measures will be in place?
We will disinfect and sanitize our entire interior Church building each week with special machinery and EPA / CDC prescribed Disinfectants for Coronavirus (COVID-19) before and after each service. Automatic disinfectant hand-soap dispenser, and touch-free paper towels are available in our bathroom. Touch-free hand-sanitizing stations are available throughout our Church building and sanctuary. See below for our Weekly Sanctuary Cleaning & Disinfecting Plan.
What about mask or face coverings?
To ensure a safe worship environment, face covering or mask will be required before you enter our Church building and must be worn for the duration of your stay. Having a mask under one's chin, hanging from an ear, or just covering one's mouth is considered as not wearing a mask. For the safety of everyone, your mask must cover your nose and mouth at all times while you are in our Church building. If you forget to bring a mask, we will provide you with a free disposal face mask for the safety of everyone.
CDC recommends that Masks should NOT be worn by children under 2 years.
What other protocols are in place?
Water fountains, coffee stations, and refreshments will not be available at this time. Bottles of water will be available in the lobby free of charge. All under-seat Bibles, and materials have been removed from our sanctuary.
Sermon notes will only be available on our website and you can access them from your smartphone or tablet just as we have been operating in our online service mode.
No offering buckets will be passed during offering times. We recommend you give online using any of the four (4) methods below. Also, three (3) secure, hands-free offering boxes are located at our lobby, and Sanctuary for you to drop your offerings.
We will continuously update our protocols with additional controls as we learn more for your safety.
In the event that someone with COVID-19 has been inside our facility during one of our services, it is essential that they go through Contact Tracing with Maryland Department of Health.
Health Screening Questionnaire
Everyone will be required to respond to the Health Screening Questionnaire below before admittance to our Sanctuary. You are welcome to complete this form Online on Sunday morning before coming to Church to speed up our screening process (see Online Health Questionnaire below). If you do, please mention to our greeter that you have completed our Health Screening Questionnaire online. The Health Screening Questionnaire will be used for contact tracing purposes, when needed.
What is FavorLife's position regarding the COVID-19 vaccine?
FavorLife Church recommends that you consider taking the COVID-19 vaccine whenever you have the opportunity. Senior citizens who are the most vulnerable population have undergone COVID-19 vaccinations including healthcare workers, and reports indicate that generally, they are doing fine. Please consult your physician, if you have any concerns.
What about CDC's new relaxed guidelines for fully vaccinated people?
People are considered fully vaccinated if you are:
2 weeks after their second dose in a 2-dose series, like the Pfizer or Moderna vaccines, or
2 weeks after a single-dose vaccine, like Johnson & Johnson's Janssen vaccine
Per the CDC guidelines (see below), as of 3/9/2021, If you've been fully vaccinated:
You can gather indoors with fully vaccinated people without wearing a mask.
You can gather indoors with unvaccinated people from one other household (for example, visiting with relatives who all live together) without masks, unless any of those people or anyone they live with has an

increased risk for severe illness from COVID-19.
If you've been around someone who has COVID-19, you do not need to stay away from others or get tested unless you have symptoms.
Despite the above guidelines, FavorLife Church maintains that everyone who attends our in-person service (whether they have been vacinnated or not), musT wear a face covering or mask for the safety of everyone.
What if I work in a "high-risk" profession?
If you are in a "high-risk" profession with high COVID exposure (such as health care), and have received the COVID-19 vaccination, you are welcome to join our in-person service. If you have not received the COVID-19 vaccine, please worship with us online.
What if I am considered "high-risk"?
If you or someone in your family is considered "high-risk" for severe illness, we encourage you to continue worshiping with us online. However, if you have received the COVID-19 vaccination, you are welcome to join our in-person service
What if I don't feel comfortable coming in person yet?
We completely understand, and we want you to feel comfortable. We invite you to worship with us online at favorlife.org at 10:30am (Eastern Time). Also, our video recorded service will be available online shortly after our service ends for you to watch anytime, 24/7. Please note that several establishments such as malls, grocery stores, gyms, movie theaters, workplaces, and Churches have opened using CDC prescribed disinfecting, and sanitizing protocols, similar to our process.
If you are in good health, are not considered high-risk, and have received the COVID-19 vaccination, we encourage you to join us in-person to experience a deeper atmosphere to encounter God's presence and power.
How can I support my Church?
By volunteering to help clean and disinfect our Church On Saturdays before and Sundays after our services.
By volunteering as an greeter to perform temperature checks, and asking health-related questions for worshipers.
By volunteering as a usher to direct people to designated seats to ensure physical distancing.
Give regularly to support our Church using the following methods:
CashApp to $favorlife
Zelle to Email: (First Name: FAVORLIFE CHURCH | Last Name: Church)
Cell phone by Texting Give to (844)877-5844
Give Online at favorlife.org/giving
"Everything we have has come from You, and we give You only what You first gave us!" (I Chronicles 29:14, NLT)
God is on our side and this season will pass in due time to allow us to return to normal. Until then, we ask for your consistent attention and appreciate your compliance concerning these guidelines.
Much love, more grace and peace to you,
Mike Prah, Pastor
Cleaning & Disinfecting Plan Alternatives to Handshakes, Hugs & High Fives CONNECTION FORM ONLINE CONNECTION FORM PDF HEALTH QUESTIONNAIRE PDF CDC Guidelines fro Fully Vaccinated People