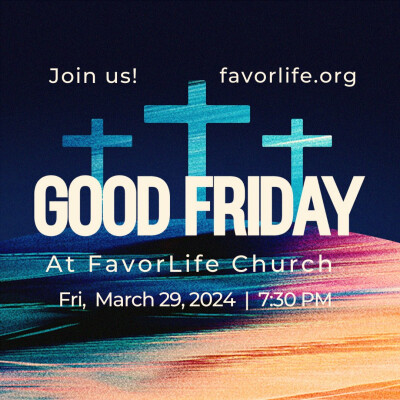 Easter is an open invitation to receive Jesus and believe the promises He has made to you: Hope in place of despair, restoration in place of brokenness, and life in place of death.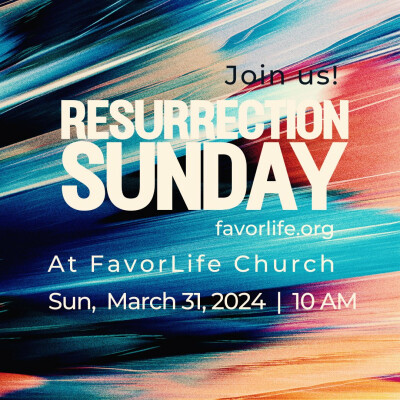 This Easter, come enjoy the warm, friendly atmosphere at FavorLife Church and tap into Resurrection life! It's an experience the entire family will love :)
Easter Music

Free Hot Chocolate, Coffee, Tea, Candy, and Snacks

Free Gift for Every Guest Who Attends

Anointed Prayer

Inspiring Message

Make Memories With Your Family
Come celebrate with us on Good Friday, March 29th @ 7:30 pm and Easter Sunday, March 31st @ 10 am!!!
This event is 100% FREE and open to the public!
All we ask is that your Plan Your Visit Now for a very special Easter Celebration Services at FavorLife Church so that we can have your Welcome Gift ready for you after the service!
" [Jesus] included everyone in His death so that everyone could also be included in His life, a resurrection life, a far better life than people ever lived on their own" (2 Corinthians 5:14-15, MSG)