Prayer Moment | Praying The IAM Names of Jesus | Mildred Prah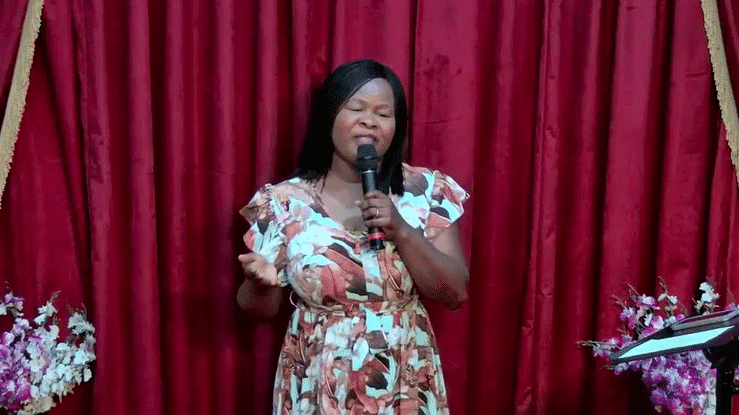 Aug 15, 2021

| by

Mike Prah

by

Mildred Prah
PRAYER POINTS
Begin with praising the name of the Lord. God instructs us to enter His gates with thanksgiving and praise.
Today's prayer is focused on I AM Names of Jesus.
Worship our Lord Jesus Christ, focusing on the following names and His character. Remember, every name of God is a blessing He shares with His children. Seek, receive and thank God for the blessings He shares.
1. I AM THE BREAD OF LIFE
PRAY FOR GOD'S PROVISION
"Jesus replied, "I am the bread of life. Whoever comes to me will never be hungry again. Whoever believes in me will never be thirsty" (John 6:35, NLT).
2. I AM THE LIGHT OF THE WORD
PRAY FOR GOD'S LEADING & PURPOSE
"Jesus … said, "I am the light of the world. If you follow me, you won't have to walk in darkness, because you will have the light that leads to life" (John 8:12, NLT).
3. I AM THE GOOD SHEPHERD
PRAY FOR GOD'S HELP & COVERING
"I am the good shepherd. The good shepherd sacrifices his life for the sheep" (John 10:11, NLT).
4. I AM THE GATE
PRAY FOR OPEN DOORS & OPPORTUNITIES
Jesus: "Yes, I am the gate. Those who come in through me will be saved. They will come and go freely and will find good pastures" (John 10:9, NLT).
5. I AM THE RESURRECTION & THE LIFE
PRAY FOR RESTORATION & TRANSFORMATION (RESURRECTED LIFE)
Jesus: "I am the resurrection and the life. Anyone who believes in me will live, even after dying" (John 11:25, NLT)
"Jesus included everyone in His death so that everyone could also be included in His life, a resurrection life, a far better life than people ever lived on their own." 2 Corinthians 5:15, MSG
6. I AM THE TRUE VINE
PRAY FOR DELIVERANCE & VICTORY
"I am the true vine, and my Father is the gardener. He cuts off every branch in me that bears no fruit, while every branch that does bear fruit he prunes so that it will be even more fruitful" (John 15:1-2, NIV).